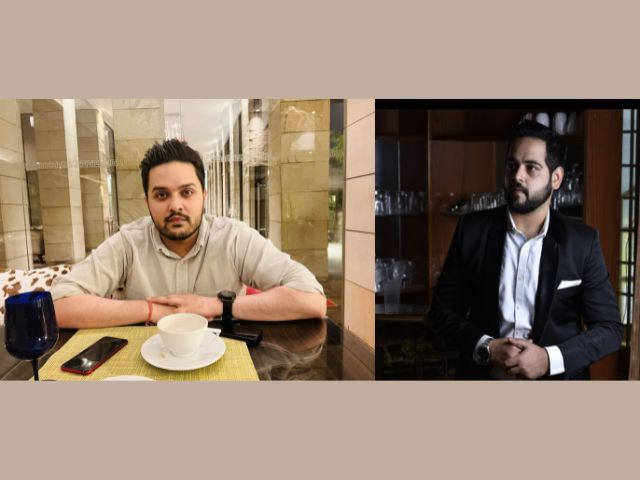 Fat Tiger's journey to becoming a leader in the QSR food industry
New Delhi (India), February 6 : Fat Tiger is one of Sahaj's initiatives with a cause . Because of millennials' eating habits, changing lifestyles ,rising disposable income, and other factors, the Indian QSR(quick service restaurants) industry has seen tremendous growth over the years, attracting national and international players.
The well- known figures behind Fat Tiger – Mr. Sahaj Chopra and Mr. Sahil Arya – joined forces and launched the brand "Fat Tiger " – a Quick Service Restaurant that offers irresistibly tasty food cooked with fresh ingredients.
Mr. Sahil, with his formative years of experience in the food and beverage industry, brought to the table the first Indian brand to offer affordable modern beverages, momos, and oriental meals to middle- class consumers. His expertise in strategic business alliances and partnerships at several eminent organizations has helped the businesses to soar higher and now has become the first Indian brand to offer affordable modern beverages, momos, and oriental meals to middle-class consumers.
With a presence in 22 cities, including Delhi, Kolkata, Bangalore, Hyderabad, Jaipur, Goa, Orissa, Chandigarh, Kanpur, and Dehradun, the outlet has emerged as the world's first-of-its-kind, modern QSR and Cafe chain.
With enriching past experience and the support of all partner members, it soon pushed the company to be a trusted brand and an instant hit for Pan Asian cuisine in various flavors. The outlet offer a versatile range of food items that mirrors superior quality, taste and consistency with a blend of homely touch and innovativeness. Fat Tiger is constantly evolving by bringing new trends to its customers like 'Try and Buy', which makes it engaging and friendly and, most of all, a pioneer in introducing this in the curry/ food concept.
The brand is connecting with consumers looking for a quick, tasty treat and is on a steady growth trajectory. Driven by such characteristics, the company, which began with just one small outlet, plans to open 200 more offline locations in the next 30-36 months and is now inviting entrepreneurs to open franchise stores.
"We are now prepared to take the next big step in the food and beverage industry by experimenting with global cuisine and adding an innovative but homey touch to it, resulting in a menu that everyone will enjoy. The brand's goal is to bring happiness to its customers in the most flavorful, sustainable, and superior way possible, and we're working hard to make that happen. Our commitment to taste, freshness, and variety will be exemplary, and will surely put a smile on your face", adds Sahaj, cofounder of Fat Tiger.